Simplify ESG. Quantify Impact.
Enabling investors to get a 360° view of the real impact of their portfolios

RIFT 360° ESG Impact Intelligence Platform
Analyze Environmental and Social Impacts on Consumers, Employees and the Environment
Learn more

Products and Services Industry Classification System
Map the economy into 350+ product categories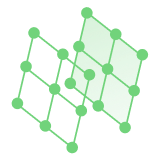 ESG Impact Raw Data Feed
8K+ companies covered with a consistent time series for 7 years

Portfolio Impact Assessment & Optimization
Measure environmental and social impacts across portfolios

UN SDGs Impact Measurement
Quantify SDG contribution in financial terms to align investments with the UN SDG requirements
RGS RIFT™ - The next generation of ESG data and analytics.
RGS RIFT is the first impact intelligence platform built to simplify ESG for both private and public markets. We enable investors to not only understand ESG risks and opportunities but also quantify the holistic impact of their investments to maximize positive impact on the environment, on society and on financial returns.
Comprehensive
Uncover blindspots of ESG with revolutionary new data on product and services impact. RIFT is the first to reveal product impact to show a complete 360° company assessment.
Outcome driven
Focus on concrete outcome metrics rather than inputs or intentions to avoid greenwashing. Measure and monetize companies' direct environmental and social impacts instead of just assessing their policies.
Monetized
Translate ESG data into monetary values for easy comparison across industries and impact dimensions and actionable insights for decision-making.
Scalable
Easily accessible, cost-effective, self-service SaaS solution. Eliminate acquisition costs and advance impact data insights and analytics to manage ESG due diligence, ESG performance monitoring and regulatory reporting.
Researched
Aligned with the Impact Weighted Accounts Initiative (IWAI) of Harvard Business School.
Ready to get started with RGS RIFT?
Meet with an expert to see how RGS RIFT helps you get ahead of the curve in ESG impact measurement