Portfolio Impact Assessment & Optimization
view of investments to maximize the positive impact on the environment, on society and on financial returns.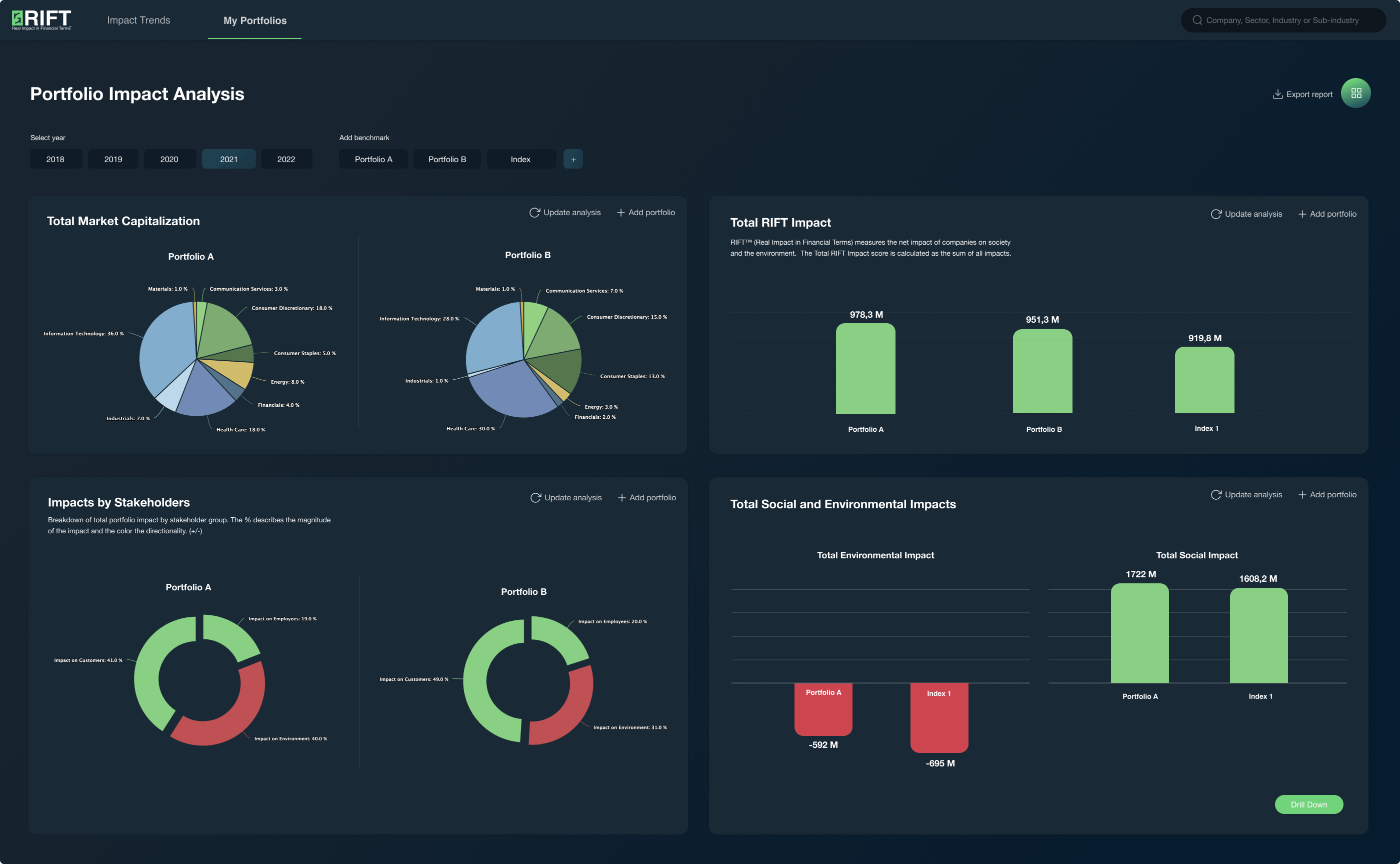 See how you measure up on ESG and Impact
Portfolio analytics and visualization that saves you time and effort by giving a clear and granular view of the ESG performance of assets, and lets you dig deeper into issues that truly matter.
Easily compare companies & industries
Our analytics engine translates ESG Impact data into monetary values for easy comparison across companies, industries and different impact pillars thus allowing for seamless integration into financial modeling frameworks.
Construct portfolios with unique ESG data
Use new social, environmental and product impact data to deliver outperformance. The 360-degree impact assessment is based only on concrete outcome metrics rather than inputs or intentions (e.g. policies) to avoid greenwashing.
Ready to get started with RGS RIFT?
Meet with an expert to see how RGS RIFT helps you get ahead of the curve in ESG impact.
Interested in:
RIFT 360° Impact Intelligence Platform
Products and Services Industry Classification System
ESG Raw Data Feed
Portfolio Impact Assessment & Optimization
Contribution to UN SDGs