RIFT 360° ESG Impact Intelligence Platform
The RIFT 360° ESG Impact Intelligence Platform is an easy-to-use SaaS tool providing access to our proprietary monetized impact assessments and the ability to drill down to the underlying raw data. The RIFT 360° Impact Assessments move beyond traditional ESG metrics by quantifying the impacts of the products and services that companies produce.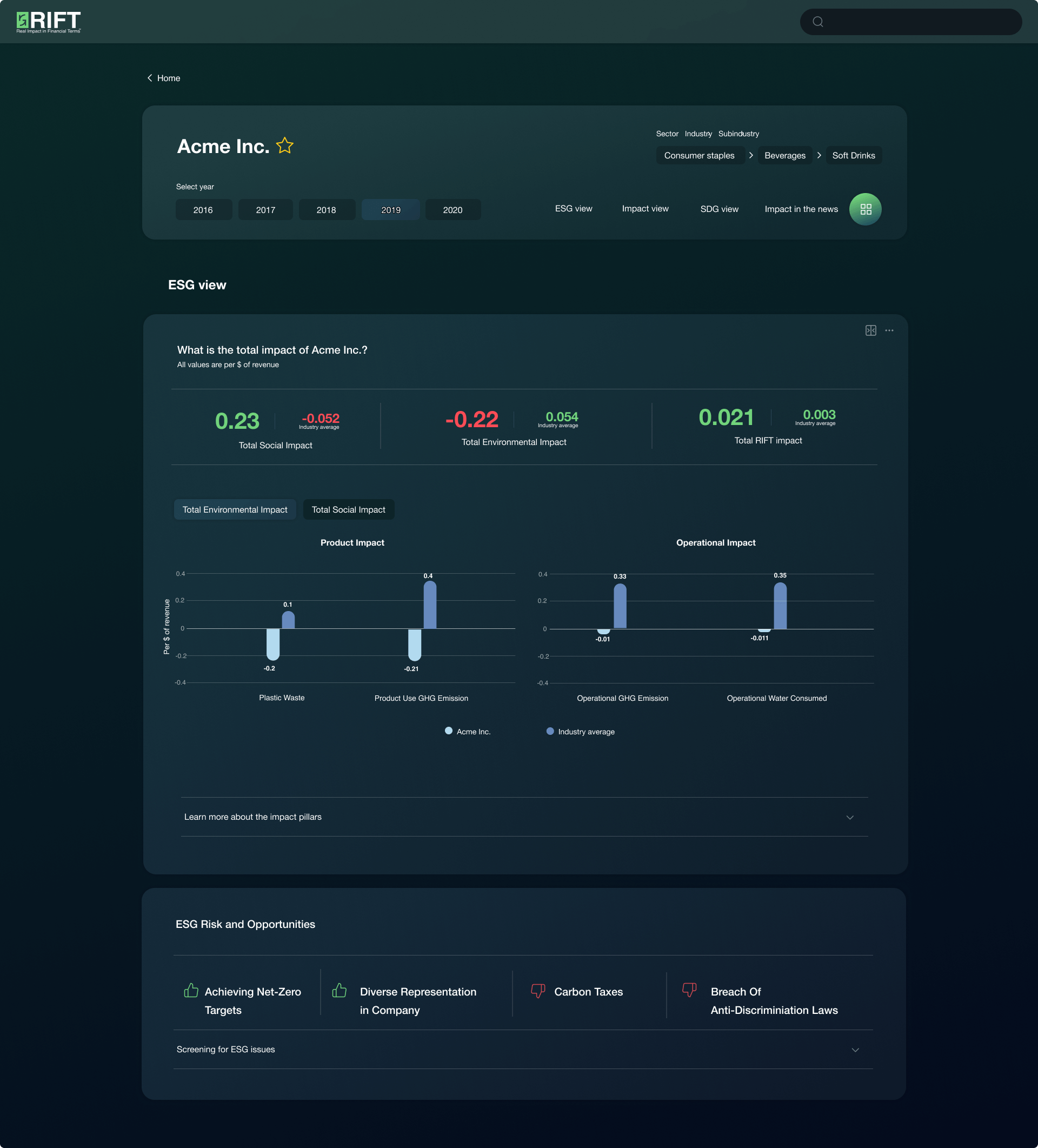 Quantify
Quantify the environmental and social impacts of your investments through their operations and products and services
Identify material risks and opportunities
Benchmark company performance to competitors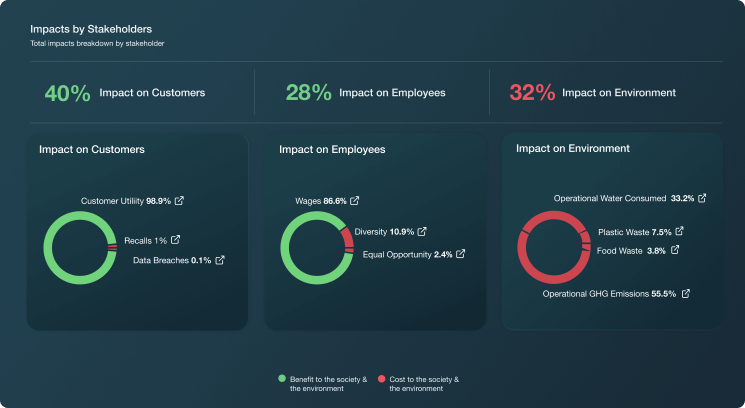 Monitor
Project future impact and set impact targets
Inform engagement conversations with industry insights and best practice case studies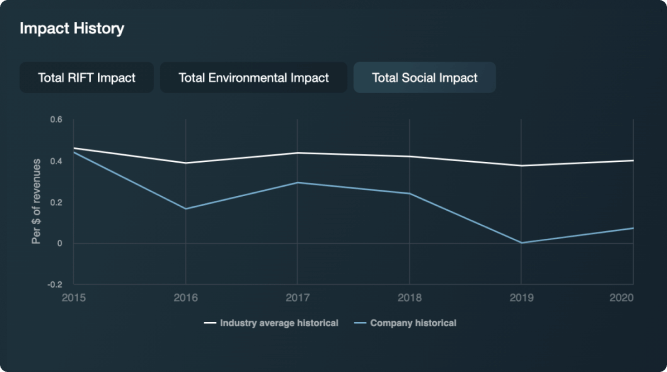 Report Progress
Communicate portfolio impacts to investors and clients
Report the company's contribution to the Sustainable Development Goals
Ready to get started with RGS RIFT?
Meet with an expert to see how RGS RIFT helps you get ahead of the curve in ESG impact.
Interested in:
RIFT 360° Impact Intelligence Platform
Products and Services Industry Classification System
ESG Raw Data Feed
Portfolio Impact Assessment & Optimization
Contribution to UN SDGs